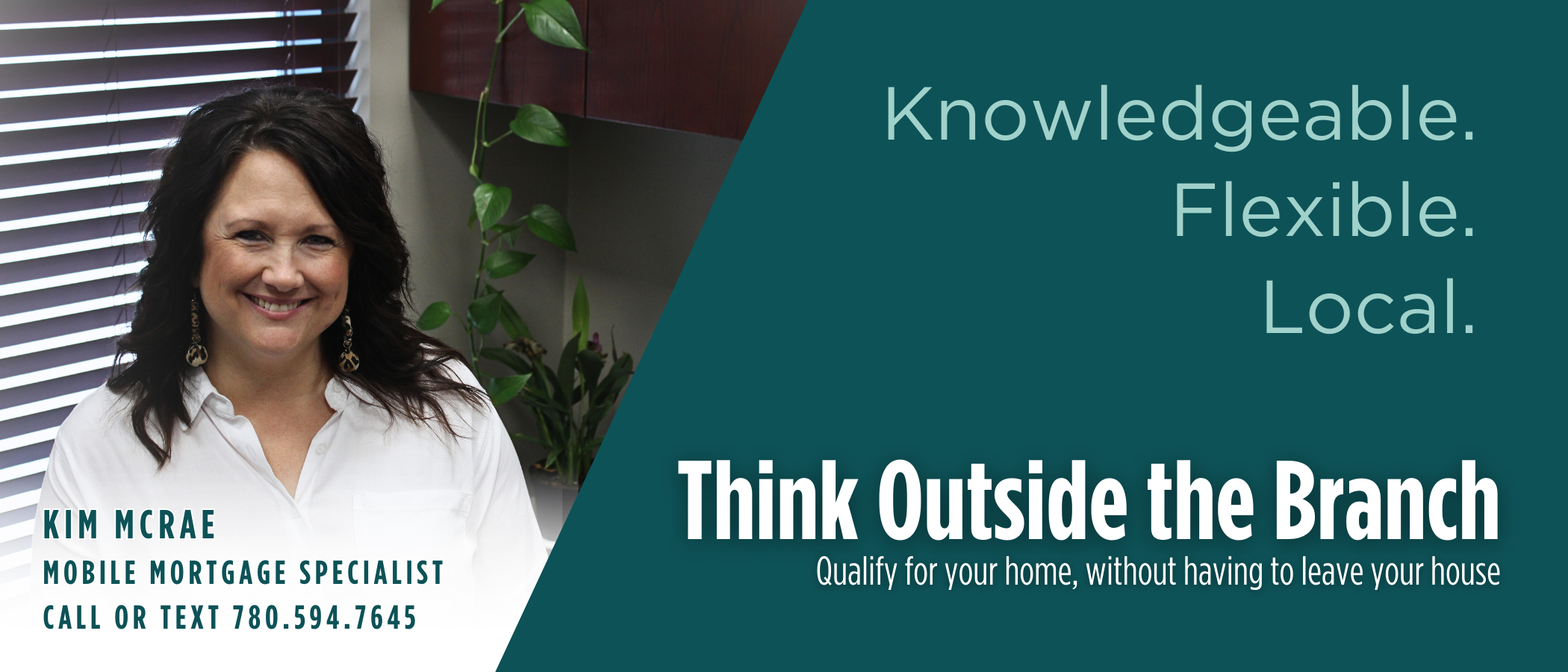 Kim is a knowledgeable and experienced professional providing a convenient and simple solution for your next mortgage.
About Kim

With 13 years of experience in the lending industry, Kim can ensure the mortgage process is simple and smooth while keeping you informed at every step. She works with you outside the branch, providing flexibility regarding time of day, meeting places, and even days of the week. Kim believes life doesn't fit a 9 to 5 schedule, nor should your mortgage experience. Mortgages don't have to be complicated; let Kim make yours simple.

Not only does Kim offer a flexible schedule and a ton of knowledge in the mortgage process, but she also understands the Lakeland. Reigning from a military family, Kim made Cold Lake and the Lakeland region home in the 90's. Raising her children through the ups and downs of the oilfield, Kim can appreciate the many different industries and aspects of life in the Lakeland.

When Kim isn't answering texts or booking her next appointment, you can find her trying a new recipe, volunteering, or chasing after her grandchildren.