LCU Financial Team



Trust our team of professionals to provide a financial plan personalized for you.
Offering complete financial planning, insurance and investing strategies our Credential® advisors provide support and knowledge for every investment style.
Working with one of our Wealth Advisors will ensure that you have a better understanding of your financial plans and goals, investment preferences and personal priorities.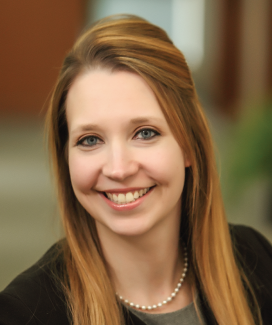 Krista Kardash
Wealth Advisor
Certified Financial Planner
(Credential Asset Management Inc.)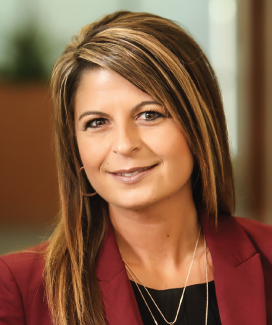 Bobbi Read
Mutual Fund Investment Specialist

(Credential Asset Management Inc.)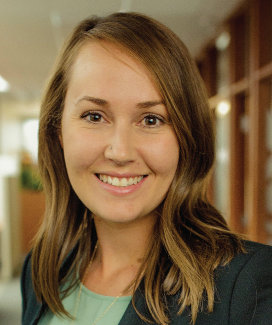 Meet Krista
Krista was born and raised in Edmonton and has had a keen interest in finance throughout her life.  From investing her allowance with her dad at age 5 to opening mock investment portfolios by twelve, Krista believes that she was always meant for a career in finance. After attending the University of Alberta, Krista moved to the Lakeland in 2011.
Why I Love What I Do
Krista enjoys working on complex problems and providing holistic, integrated financial planning solutions.  She is highly qualified in all areas of financial planning including multigenerational estate planning, business and farm succession, tax planning, investment management, wealth protection and integration of financial principles within legal statutes.  Krista is a major advocate for financial literacy and often speaks at community events on various financial topics.  Upholding and promoting ethical and fiduciary standards within the financial planning industry is a passion of Krista's as she feels closely aligned to the credit union principle of  "people before profits".  Krista is Certified Financial Planner (CFP®), Chartered Life Underwriter (CLU) and Fellow of the Canadian Securities Institute (FCSI).  In 2019, Krista was named to Wealth Professional's Young Guns list highlighting twenty top advisors under 35 across Canada.  Krista was also named as a Wealth Processional award finalist for the IFSE Institute Award for Financial Literacy Champion in 2020.  Krista is looking forward to pursuing an MBA degree in 2021.
Community, Family and Fun
Krista has lived in the Lakeland with her husband, Ray, since 2011.  Together they have two adorable daughters, Eleanor and Diana, and two spoiled dogs.  She is passionate about supporting community fundraisers that raise awareness and funds for cancer as her family has been greatly impacted by these illnesses.  Krista is enjoying passing down her love for lifelong learning to her daughters as she watches them grow and explore the world around them.
Telephone:
780-812-3617
Email:
kkardash@lakelandcreditunion.com
Meet Bobbi
Bobbi Read grew up in Medicine Hat and later moved to Cold Lake in 2012. Bobbi already had extensive experience in the wealth management industry prior to her role at LCU financial. 
Why I Love What I Do
With over a decade of experience in the financial industry, Bobbi is passionate about helping clients achieve their financial goals via creative investment solutions. Her superior product knowledge and passion is what fuels her to empower her clients to make informed financial decisions about their future, financial security, and ultimately, peace of mind.
Community, Family and Fun
Bobbi is married with two boys and together with her husband; they own a farm with a wide array of animals such as cattle, chickens, ducks, peafowl, and even a fainting goat. During the winter months, you can find Bobbi shivering in a freezing cold ice rink in a small Northern Alberta town cheering on her boys as they play hockey. Finding meaningful ways to give back is also very important to Bobbi personally. She frequently volunteers with sports teams, humanitarian and social agencies in the Lakeland region.
"Knowing that I have assisted a client with their financial future gives me a tremendous sense of accomplishment"
Telephone: 780-594-7640
Meet Caitlin
Caitlin Royston and her husband moved to the Lakeland in search of a new adventure in 2017. Shortly after, Caitlin's family grew as they welcomed their beautiful daughter. Growing up in a family of accountants, Caitlin valued money and the importance of financial independence. The significance of these principles has grown with her, especially after starting a family of her own.  Seeing people struggle with their finances and how it can negatively impact lives, Caitlin became interested in finance as a career.
Why I Love What I Do
"I was excited for the opportunity to grow my knowledge and love being part of a team that empowers people to optimize their financial life".
From general inquiries to assisting with administration work, our Wealth Coordinator is here to help. As the first point of contact, Caitlin is knowledgeable and friendly, she is always eager to answer questions about members account or simply book your next appointment.
Community, Family and Fun
When Caitlin first moved to Bonnyville, she joined the Bonnyville Oil Ladies Society as a way to meet new people and volunteer her time to give back to the community.  According to Caitlin "Supporting and giving back to our local community is very important to me, and one of the  reasons I love working for the Credit Union who also makes it a priority to give back". 
Caitlin spends time camping, gardening, fishing and exploring all the beautiful lakes the Lakeland has to offer. She also loves travelling and cage dived with great white sharks in South Africa. Caitlin holds a Bachelor of Science in Psychology from the University of Lethbridge.
Telephone: 780-812-3612
LCU Financial Services
LCU Financial is a subsidiary of Lakeland Credit Union and offers a broad range of products to reflect your evolving financial needs at no additional charge for members. We recognize that the investment decisions you'll make during your lifetime may be challenging, unexpected, and at time, overwhelming. We are committed to working closely with you, our member, to help reach your unique life goals.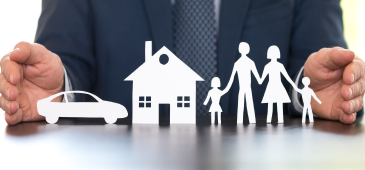 Wealth Protection
Focusing on the goals, needs and lifestyle of the members, the experts at LCU Financial provide wealth protection solutions customized to you.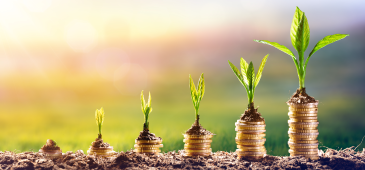 Investment Strategies
Meeting with a Wealth Advisor can help assess your personal risk tolerance, which will reflect the types of investing options that would be suitable for you.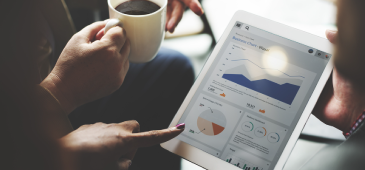 Financial Planning
The Credential ® Wealth Advisors have a diverse knowledge of the many different overlapping aspects of financial planning and developing a strategy, a plan that works with your personal needs and goals.