Our executive management team is a group of experienced individuals with a wealth of knowledge and training in the financial services industry. They manage the day-to-day operations and serve our over 10,700 members
across the Lakeland.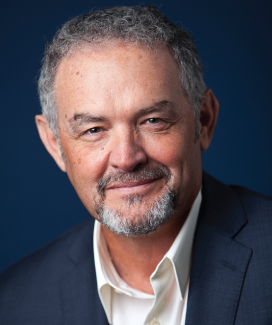 John Peters
Chief Executive Officer
Wendy Morrison
Vice President, Culture and Governance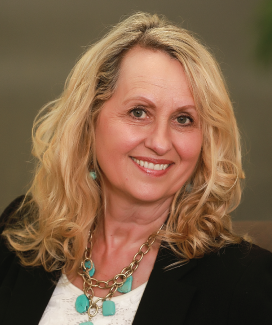 Shirley Mayowski
Vice President, Finance and Risk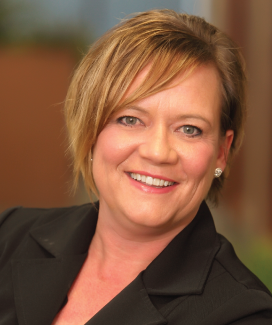 Ronda Morin
Vice President, Credit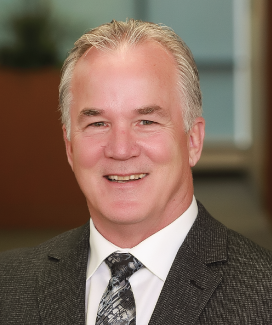 Randy Tate
Vice President, Member Experience
Kelly joined LCU in 2020 as the Chief Executive Officer. Kelly has held leadership positions with Credit Unions across Canada and has over 40 years of experience in the financial service industry. Kelly's most recent post was President & CEO at First Ontario Credit Union in Hamilton, Ontario – From 2007 to 2019. With over four decades of experience in cooperative financial institutions as an executive leader, Kelly is committed to the principles of cooperatives and achieving excellent operating results. Kelly has completed the Directors College curriculum and has earned a Chartered Director designation.
Those who have worked with Kelly describe him as confident, cooperative, and dedicated to working with his team. Kelly brings coaching experience at the highest level within and outside the credit union. He is a former Canadian National Team coach, a Board member for the Coaching Association of Canada, and was also named National Aboriginal Coach of the Year in 2005 (Kelly is a certified Métis citizen).
Kelly recently published Choices: Your Life is What You Make. The book outlines his personal lessons learned in his financial and private life, and the decisions regarding those lessons that have helped him navigate the world around him.
In her role of Vice President, Culture and Governance, Wendy occupies a key role in the administration of board business and acts as a conduit of information and advice to and from Directors and between the Executive Leadership team. In this capacity, she is accountable for the planning and execution of corporate governance and leads the development and delivery of corporate policies, programs and processes to enhance Board/Director performance and effectiveness; while ensuring Lakeland Credit Union's strategic direction and practices are in compliance with statutory and regulatory requirements. Wendy oversees the strateigic direction of LCU through, People and Culture, Brand, Governance and Government Relations.
Wendy joined LCU in 2012, bringing 30 years' experience in business administration and small business ownership. Wendy holds a recently earned designation from the Governance Professionals of Canada in addition to an honors certificate in Information Technology from Nova Scotia Community College, and is a graduate of Dalhousie University's Business Enterprise Management program, where she was class valedictorian. Wendy has taken various leadership and development courses throughout her business career. Wendy enjoys the variety her job brings, and advocates to a lifelong learning philosophy.

Throughout her 30-plus year career at Lakeland Credit Union, Shirley has worked in and overseen several departments, including deposit, IT, operations, audit, marketing, and HR. As our current Vice President of Finance and Risk, Shirley manages a team of 5 and oversees LCU's financial performance analysis and results reporting. She is part of the executive team that sets the general direction of LCU. Shirley is committed to being a motivational mentor and coach, drawing from the examples of strong leadership she has experienced in her career. Always one to keep learning, Shirley has earned Fellow of the Credit Union Institute of Canada (FCUIC), Mutual Fund, Branch Compliance Officer, and CCE (Certified Chief Executive) designations. She is also trained in the Effective Handling of Crisis & Trauma Incidents. Shirley enjoys the outdoors and time spent with family, and one of her life goals is to write a book.
Ronda joined LCU in 2010 as a Consumer Lending Manager, furthering her lifelong career in the financial services industry. She was subsequently promoted to VP Member Services, and then to her current position as Vice President, Credit. As part of our executive leadership team, Ronda provides overall strategic direction to the organization and manages the retail banking team to deliver superior member service. Her team describes her as an empathetic, patient, and approachable leader. She's worked in nearly all of the positions she now manages, and that gives her an understanding and respect for each role. Ronda has a passion for creating strong relationships, both with members and staff. She feels like she can make a difference in the lives of her members and her staff, and to Ronda that's what makes coming to work worth it.
The knowledge that he can make a positive impact in the lives of members and staff has kept Randy motivated in his multi-decade financial industry career. Randy has a Master's degree in Management in Co-ops and Credit Unions and a Credit Union Development Educator designation. In his role as Vice President of Member Services, Randy helps with the strategic leadership and oversight of our sales and service departments. Prior to joining Lakeland Credit Union in 2019, Randy filled a span of positions across the financial services sector. He has also worked as a foreign consultant helping credit unions in the UK optimize their operations. He puts his education and extensive experience to good use as he strives to help staff grow through conversational coaching and mentoring. Randy is a passionate advocate of the co-operative business model and of credit unions in particular. He recognizes and values that credit unions look out for the financial welfare of the community as a whole.
Kimberley McRae
Assistant Branch Manager, Cold Lake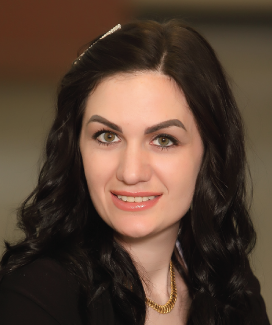 Nikita Normand
Assistant Branch Manager, Bonnyville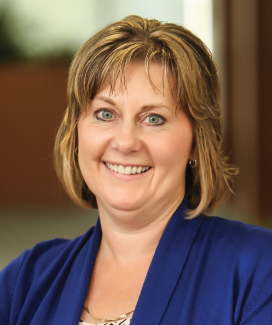 Susan Urichuk-Roth
Branch Manager, Cold Lake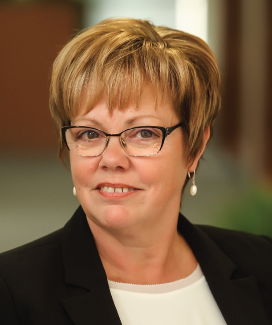 Noella Williams
Branch Manager, Bonnyville
Phone: 780-594-7645 Cold Lake, AB

Kimberley has a unique perspective that many of our Cold Lake members appreciate as she grew up in a military family with two brothers. When she is not spending time with her four children and two grandchildren, she likes to create beautiful quilts or curl up with a good book. Her friends will let you know she loves 80's memorabilia and is a self-proclaimed Star Wars geek.
Kimberley helps by taking members on a financial journey daily in all aspects of her advice. From daily transaction questions to investing for retirement and making big purchases, Kimberley guides her members in achieving financial freedom and individual fiscal goals.
Susan Urichuk-Roth joined CFB Cold Lake Savings and Credit Union in 1985, before it underwent a series of mergers to eventually become Lakeland Credit Union. She worked her way up through various positions from loan clerk, to lender, supervisor, and to her current post as Assistant Manager of Consumer Lending. Susan's many members are happy to refer her to their networks, citing her strong work ethic, professionalism, and helpful nature.
When Noella finished high school in 1977, she was delighted to land a job with Lakeland Credit Union. It was a natural choice given that her father was one of the original board chairs of LCU, and her grandfather founded a French language and culture co-operative. Noella started her career as a teller, and as was the standard, she would process all calculations manually. She has worked in the clearing department, as a member service representative, as a front line supervisor, and more recently, she has been keeping our members and staff happy as the Manager of Member Service in Bonnyville. She manages a team of 12 staff who know her to be a great mentor, and a caring and respectful boss. Members appreciate Noella's depth of service and respect her advice. Noella maintains an open door policy with members and staff.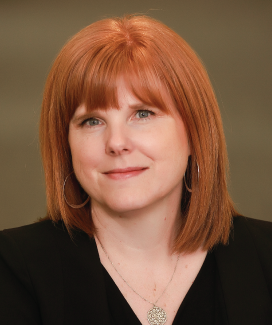 Karen Dows
AVP, Innovation and Member Solutions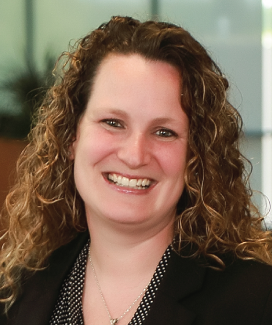 Melanie Bossence
Manager, Brand Experience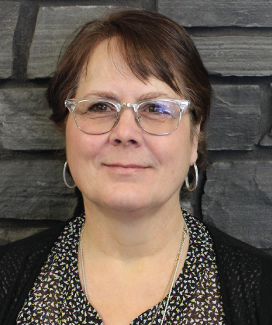 Gail Cote
Manager Compliance, CAMLO & Privacy Officer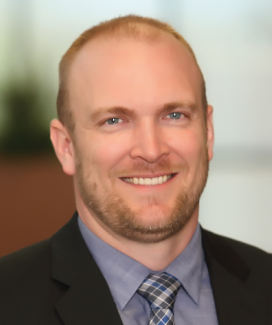 Jason Cusack
Manager of IT and Projects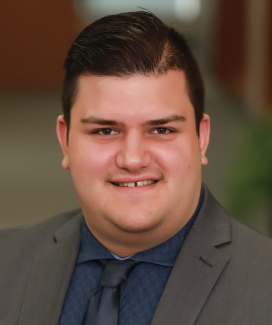 Daryl Desjardins
Manager, Commercial Adjudication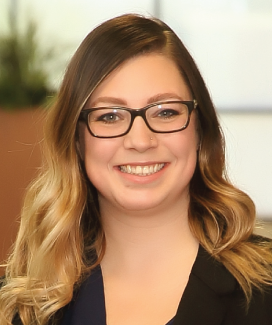 Kassandra Fransen
Manager, Finance and Risk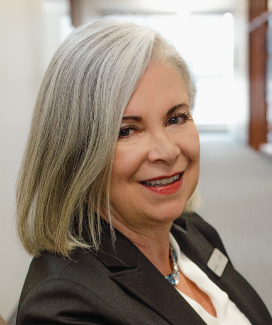 JackLynn Trifaux
Manager, People and Culture
Karen joined LCU in 1996 and has gained experience in multiple areas of our business. In 2015 she started her current role as AVP, Operational Support where she is responsible for overseeing project management, centralized services, and for managing the banking system department and all related ancillary products. Previously Karen managed our IT department.

As a member of our executive team, Karen contributes to LCU's strategic and operational planning. She is an executive of the Credit Union Technology Alliance Group—a group of Alberta credit unions that looks for solutions to their technology and banking system needs. Members and staff appreciate Karen's eye for detail, keen memory, and her well-honed expertise. Karen enjoys the investigative nature of her job, and finding products and services that best suit our member's needs. Recently, Karen earned her CUES Payment Strategist and Lean Six Sigma Green Belt certifications.
As our Manager of Brand Experience, Melanie influences all aspects of the Lakeland Credit Union Brand. She oversees internal and external communications, marketing and advertising, special events, staff volunteer programs and financial literacy programs. Melanie brings a Bachelor of Arts in psychology and geography from McGill University and a post-graduate certificate in marketing and communications. She has previous work experience in oil and gas as a marketing and communication specialist and conducting program management for the Military Family Resource Centre in England and Cold Lake. The variety and the co-workers are Melanie's favorite parts of her job, and she appreciates the community involvement aspect of working for a co-operative.
Growing up in Calgary, Daryl and his family spent countless weekends in Kananaskis and Banff. His weekend outings increased his love and passion for outdoor activities such as biking, hiking, and skiing. Daryl has a Bachelor of Management with a Finance Major from the University of Lethbridge and CFA Level 2 candidate. He has a passion for personal growth and enjoys spending time away from work with his wife, practicing photography and programming, as well as reading about history or taking in a hockey game.
Jackie and her family have lived on the shores of beautiful Cold Lake for 11 years after moving from Calgary. Her HR experience spans over two decades, 15 of which were in Oil and Gas in the Lakeland. Jackie's love of understanding and connecting with people began in the 90's when she worked as a behavioral therapist for two provincial governments. Her mantra is and always has been, 'leaders shape culture' which explains her dedication to serving employees at LCU with transparency, honesty and empathy. Jackie holds a master degree in education, is a chartered professional of human resources and a certified workplace counsellor. She is excited to be part of the LCU team and look forward to building a strong culture in order to achieve operational excellence.