Our staff and Board of Directors are dedicated to giving back to our communities by volunteering for local not-for-profit organizations and events.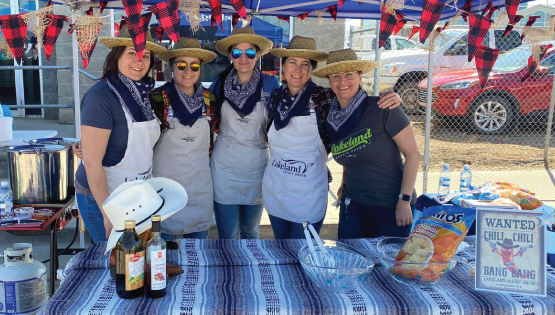 Volunteering
Our staff are so much more than just trusted advisors: they are coaches and leaders, committee members, community volunteers, and truly dedicated to creating impact that ripples throughout the community. We like to add an extra cherry on top of the volunteering that our employees do, and when they reach a volunteering milestone, we provide an organization of their choice with a $500 grant, to do even more good in the communities we live, work and play in. In 2019 alone our staff gave over 4,250 hours of their time in our communities!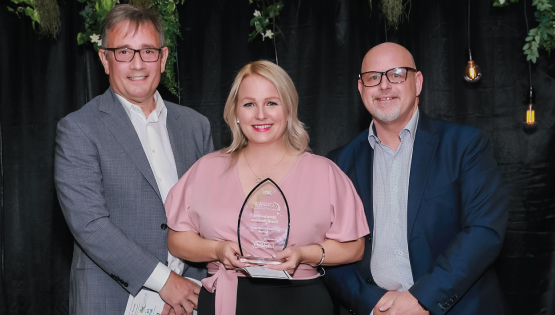 Donations and Sponsorships
Dedicated to giving back to the community in as many ways possible, and that means donating funds to the arts, sports, health, community events and youth initiatives in the Lakeland. Our money goes directly back into the communities that we serve, and that means its affect directly impacts you, your neighbors, your friends, your family and all of the people in between.  In 2020 we were able to give back over $114,000 to over 85 different organizations and events and able to create a lasting impact for our communities.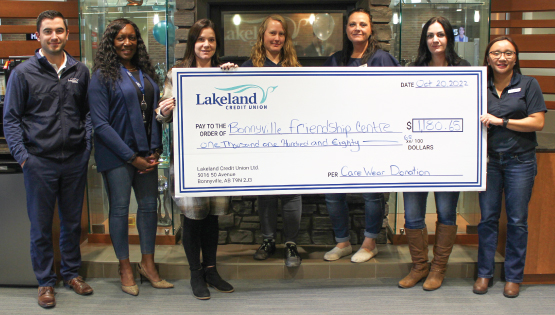 Care Wear Program
Lakeland Credit Union's Care Wear program was started by staff as a way of supporting important causes in their communities. We're casual on Fridays because staff donate $2 every week to wear jeans. The money is donates 2x a year to local not for profits. Over $129,500 has been given back to our communities since 2006. 
Our April 2023 recipients were:
The Hive Youth Hub
Lakeland Humane Society
Action for Health Communities
Financial Literacy and Scholarships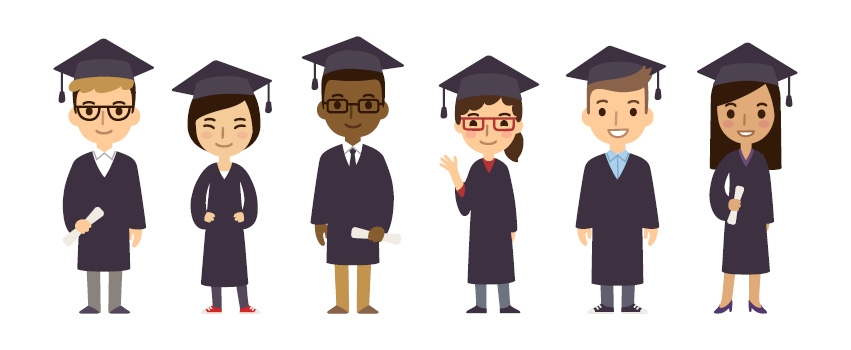 Scholarship Program
Youth are the leaders of tomorrow and their achievements will leverage change and success in the future.
Scholarships, in the amount of $1,000 each, are provided every year to students in the Lakeland who wish to pursue post-secondary education or an apprenticeship program. We've awarded $169,000 in scholarships to local students since 2008! Eligible students who have shown commitment to their studies and the community, and have been accepted to an accredited post-secondary institution should apply. 
FUNDamentals - Financial Literacy
Lakeland Credit Union is a cooperative, which means we are a business built on values such as democracy, concern for the community, equality, and education. We provide free financial literacy sessions, cultivated by the Each One Teach One financial literacy series to provide value to our community, with 17 courses covering everything from budgeting, buying a house, understanding credit, saving for retirement and filing your taxes.
Moonjar sessions with grade 5/6 students starts the money conversation and encourages students to ask questions and become familiar with key aspects of personal finance with an emphasis on what it means to save, spend and share your money.
We have also cultivated our Women, Wealth and Wine series of information with our in house financial experts from LCU Financial, providing in person events in which financial topics are addressed in a secure environment.