Lakeland Credit Union Staff Donations Help 3 Not-for-Profits
Lakeland Credit Union's Care Wear program was started by staff as a way of supporting important causes in their communities. We're casual on Fridays because staff donate $2 every week to wear jeans. The money is donated twice a year to local not-for-profits. Over $122,000 has been given back to our communities since 2006. 

The 2022 Spring recipients are:
KidSport Bonnyville
Lakeland Gymnastics Club 
My LuvPak - Lakeland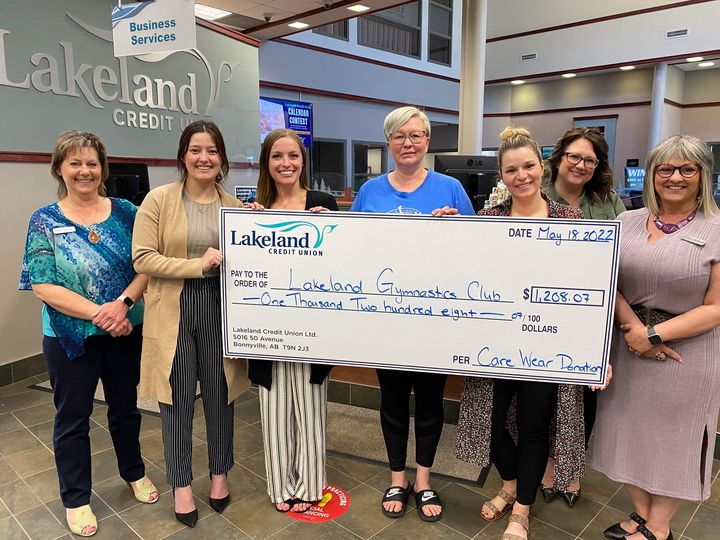 The Lakeland Gymnastics Club "flipped" when they found out they were the one of the recipients of the Care Wear donation.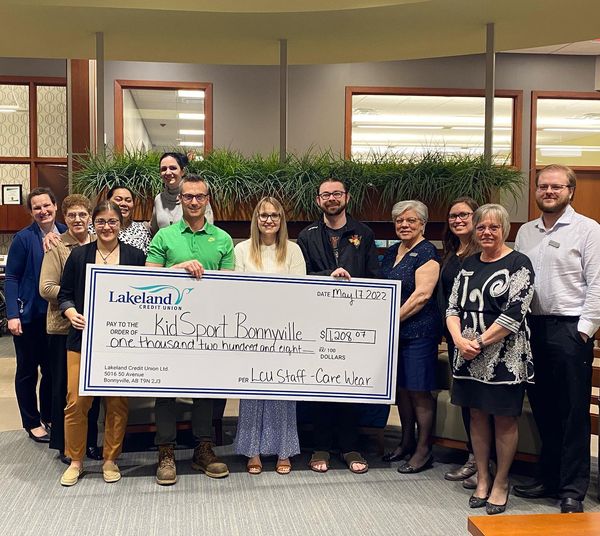 KidSport ensures that all kids have an opportunity to play team sports, by providing a grant of up to $300 to cover registration fees that are associated with playing sports.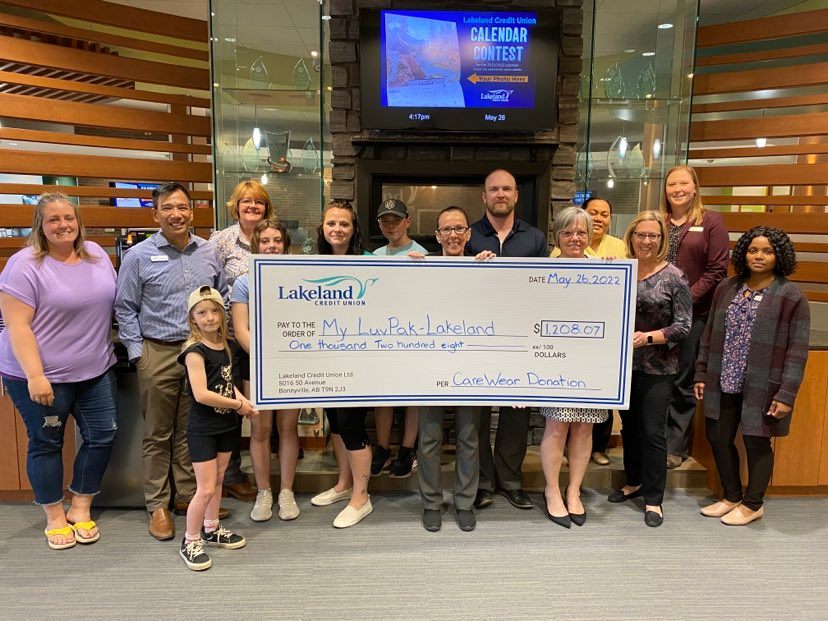 My LuvPak - aspiration is to provide joy, hope & comfort to all children coming into foster care, or who are affected by poverty and homelessness. By providing a Luvpak filled with hand-picked belongings to call their own. Each individual LuvPak is filled with personal belongings designed to meet the psychological & emotional needs of every child coming into foster care.
Bonnyville, AB and Cold Lake, AB - Wednesday | May 18, 02:50 PM