On March 2, 2022, we hosted our second virtual Annual General Meeting (AGM) where the 2021 fiscal year was reviewed, the results of director elections were announced, and employee service awards were acknowledged. In addition, we awarded our Board of Director's Distinction and Community Spirit Awards!

Congratulations to Judy Cabay, Salman Arabi and Dean Dube on their re-elections. Welcome to our newly elected Director, Scott Cyr.

Mr. Victor Ringuette of B&R Eckles was also announced as the first recipient of a new Lakeland Credit Union Legacy Award launching in 2022 for his unparalleled support of community groups in Lakeland and Lakeland Credit Union.

At Lakeland Credit Union's AGM members get the facts on how the credit union is performing and what is on the roadmap ahead. Members hear directly from the Board of Directors, Chief Executive Officer, and are able to ask questions directly to the leadership.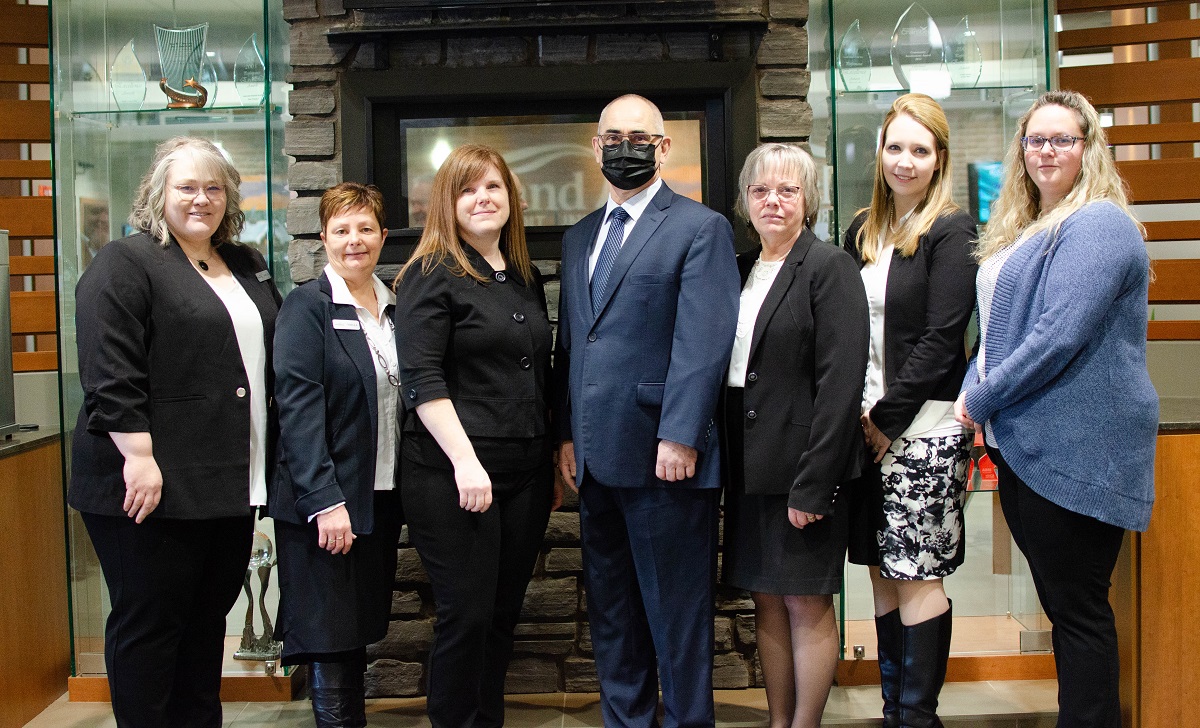 Congratulations to this year's employee service awards recipients: Darlene Larocque(20 years), Noella Cameron(10 years), Karen Dows(25 years), David Johnson(5 years), Noella Williams(35 years), Krista Kardash(10 years) and Crystal Ducharme(5 years). 
Thursday | March 3, 11:18 AM